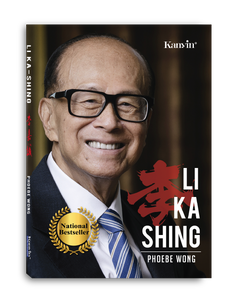 From the hardships in his early life to the humble beginning of his plastic factory, today, Li's diversified business touches virtually every aspect of Hong Kong life and stretches from one end of the globe to the other.
He owns the world's largest private operator of container terminals, Hutchison Port, with ports from the U.K. to Panama; the largest health and beauty retailer, A.S. Watson, which has stores from China to Europe; telecom interests spanning Europe and Australia. Husky Energy, his Canadian oil and gas company, has operations stretching from the Atlantic to Asia.
Li's rags-to-riches journey is unquestionably an inspiring story that underscores that one can succeed in life – as long as he is willing to learn, grab knowledge, put in 200% effort and most importantly, be true, honest and have integrity.
His successful journey has been documented in films and countless books and mentioned in numerous dramas and movies. He is a legend.
Despite his wealth, he has cultivated a reputation for leading a no-frills lifestyle and is known to wear simple black dress shoes and a modest Seiko watch. He is as prudent and frugal as the way when he first started his entrepreneurial journey.
In this book, you'll discover that what he has accomplished stems from who he is. All his achievements are the results of his attitude towards life. His experiences, the accounts of his dealings with people, especially the poor, and his fortitude in the face of adversities will inspire and challenge you to want to rise above yourself.