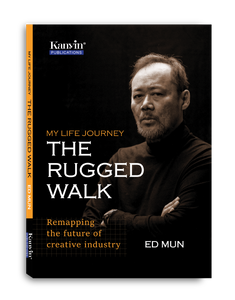 ISBN: 9789672805410
Pages: 258
Published Year: 2022
Ed Mun is the founder of S.U.A Virtuals Space Sdn Bhd and has 38 years of experience in the interior industry. 
This book will share the story of his journey about his rugged walk since he was a child to the person he is today.

This book will also talk about the #NoFreeDesignMovement he has created solely to bring empowerment to the people in the creative industry to fight for their rights and values as creative person. 
It will be filled with the truths of this industry is currently facing and how the movement will be the first step to make the world a better place for creative people.