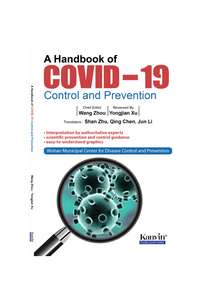 ISBN : 9789671797716
Pages : 120
Published Date : 2020
In December 2019, a novel coronavirus pneumonia (NCP) was firstly reported in China, then spread globally.

The World Health Organization (WHO) announced the official name for this coronavirus variant as COVID-19, and declared the outbreak a Public Health Emergency of International Concern (PHEIC) on 31 January 2020.

As of 16 April 2020, more than 1,990,000 cases globally have been reported to WHO, with more than 130,000 lives lost.

With the global fight against this pandemic, it is of utmost importance to help people understand COVID-19.

This book is a compendium of COVID-19. It provides the public and professionals a far deeper understanding into and measures to stamp the spread of COVID-19. Included within are first-hand data and best practices in attractive, easy-to-understand graphics. The contents cover in-depth knowledge of COVID-19 – how it spreads; how to diagnose and treat it; how to protect yourself at home and in public; how to prevent transmission in public places; relevant medical information of infectious diseases; and some topics of interest, such as treatment myths and the impact on the economy, society and life in general.

The compiling team is a group of professionals specializing in prevention, diagnosis and treatment of infectious diseases, who have many years of working experience in theoretical research and clinical practice.
#coronavirus
#COVID-19