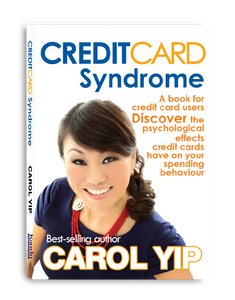 *This is an E-book Version
In Credit Card Syndrome, Carol offers a bag of strategies, techniques and methods to help you get out of your credit card spending problems, depending on the symptoms and root causes.
You will find some useful ideas and techniques to control your credit card spending in the 3-Sequence Intervention of Thought (3-SIT) and the self-management programme of Controlling Your Overspending Behaviours (CYOB) which Carol has designed for you.
Take action by implementing ideas and methods that work well for you is the best way to move forward!