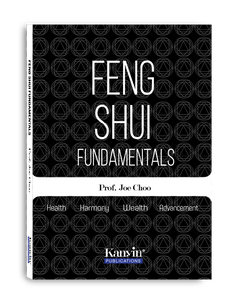 ISBN: 9789671536407
Feng shui is tricky; you don't have to believe in its existence (or that of bazi) for this energy to affect you. In reality, there are simple scientific explanations about how the movements of chi or energy influence us. The practice of feng shui and bazi is based on data, research, and empirical studies; made practical by the ethical practitioners and teachers. All you need to do is have a basic understanding, then apply the knowledge rationally.
Ask not how feng shui can change your life. But ask, instead, how you can apply feng shui to improve your interpersonal skills to create harmony. Ask how you can use feng shui remedies to boost confidence in your career to increase luck and wealth; or advance in your career or life. Learn how you can take responsibility to develop health.
Take feng shui and bazi with a pinch of salt, add your bit of intelligence and wisdom. Know it, work with it and attract all that your heart's desire. Feng shui and bazi are only the road maps, knowing them will help to clear your blurred vision of your life direction. Like your navigation app, you will see clearly which road you take that will make your trip in life a smooth and harmonious one. All you need is wisdom and common sense to reap the benefits of applying this ancient wisdom.