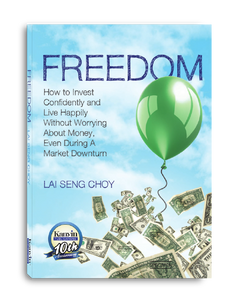 ISBN: 9789833789580

FREEDOM is being able to earn an income without having to sacrifice your time, health or anything else that might be precious to you. Change your mindset to bring money to you and to make your money work for you.
FREEDOM is not a matter of how much you can earn but how much you could save and how well you can make your savings work for you.
This book will tell you how to stretch your dollar to the maximum in order to have more investment funds available to attain your investment objectives with peace of mind. In addition, this book will also show you how to remain successful in investment even during a market downturn.
Let us begin our journey to FREEDOM!