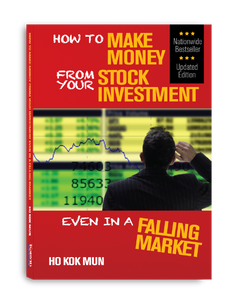 Whether you are a fresh graduate, a working professional or middle-aged folk, everyone wants better investment methods which are able to bring you the maximum return within the shortest period possible.
With so many investment options you can choose in the market, you want to make sure your money is working hard and give you the return you are aiming for. But yet, stock investment is a great source of confusion for many. Many equate investing in stock to gambling. Therefore it's extremely risky.
The fact is, investing is NOT risky at all, and it's only so if it's done without proper knowledge and understanding.
Ho Kok Mun is going to show how you can even make money in the bear market, with returns up to 30% annually. He'll reveal the strategies behind the selection of his stocks, how you can maximize your return in the stock market, even when the market is falling.