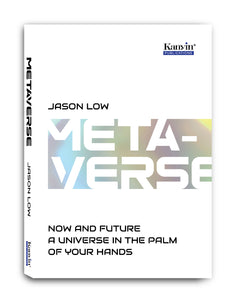 ISBN: 9789672805465
Among the other reading materials that I have gazed my eyes upon, one of the key shortcomings I find with reading content about the metaverse is making the reader feel as if they had just gone through a very thorough research journal on the matter!
Introducing the Avatar selection process, a fundamental activity that you will have to do if you decide to start your journey in your participation towards the metaverse.
In the metaverse, you will begin your exploration by creating virtual avatars or virtual identities of yourself. This virtual avatar will then be used by you predominantly across your exploration of the vast virtual worlds out there.
For this book, I embodied the spirit of avatar selection where I present you with various personas whom I believe would benefit greatly from this book.
The avatars are divided into multiple roles based on real life, and by assuming a role to either of these avatars, I would like to suggest you to travel around the realms of this book and to gain immediate information and knowledge that is most relevant to your undertaking.
This book to a certain extent was produced in a set of logical sequences for my fellow metaverse explorers, however so, I personally always believed that learning should not be linear. Hence jumping around between realms and extracting the most crucial key elements would make this learning experience much more fun and enjoyable.
I hope that you have fun with your avatar, as you explore through the wonders of what the metaverse is, and what the metaverse can do for you.