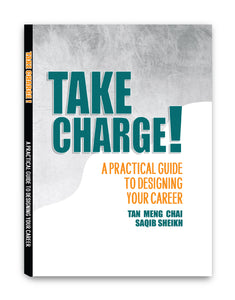 ISBN: 9789672597704

Pages: 128
Publication Year: 2021
HOW CAN YOU BE IN CHARGE OF YOUR OWN CAREER?
On the issues that matter, from the field you work in, what you get paid, your relationship with your boss, and your position in your company, is it you who is determining your path to success? Or are you constantly at the mercy of forces beyond your control, leaving you in a state of helplessness and frustration?
This guide offers golden and timeless advice to professionals seeking to chart their own path. It offers a set of unique Design Strategies to understand your passion, structure your career path and manage common obstacles such as burnout or difficult colleagues. It can be read by anyone at any stage of their professional journey and wanting to learn the secrets for having an empowered career.